Train Station Simulator is a station builder and manager game. Create and maintain your dream grand station!
Ride the rails and operate your ultimate grand central empire!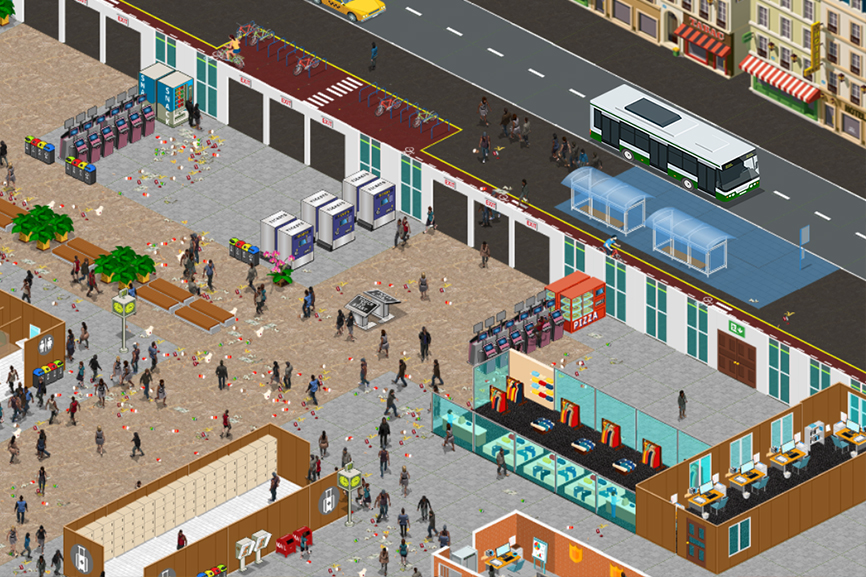 A crowded hub
Be a creative engineer by planning flooring tiles, building walls and installing dozens of public space related objects and facilities.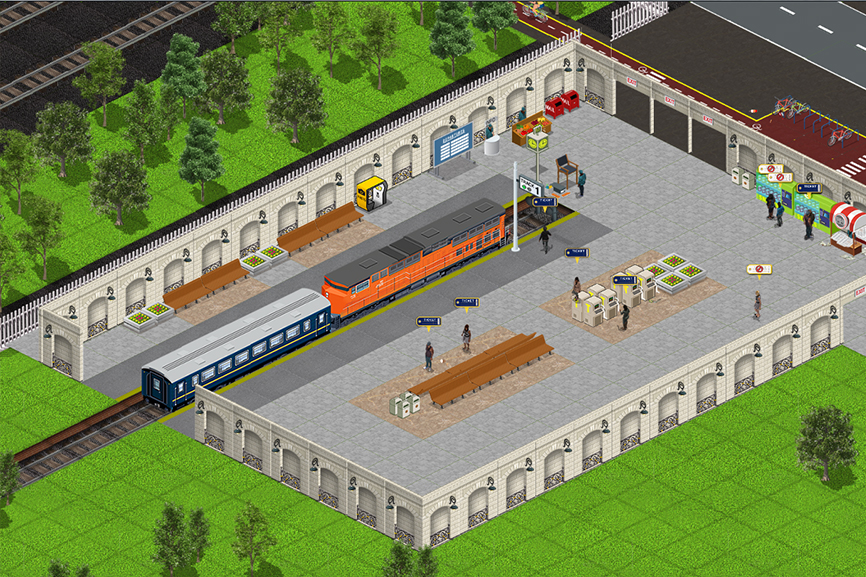 Bring your station to life
Open your favorite restaurants and cafés and hire your staff for a more reliable operating system. Deploy all major public transportation.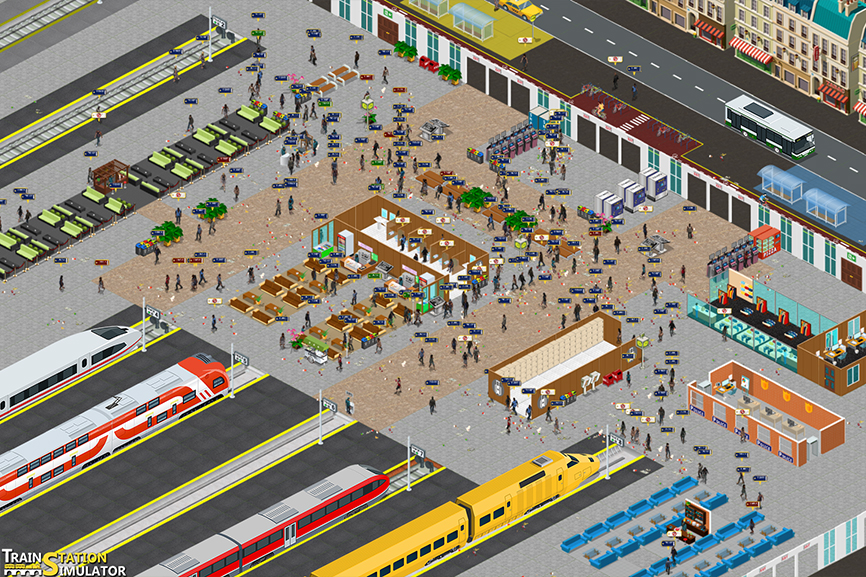 Real-life staion modeling challenges
The demand for rail travel is evident: setup the complete timetable for your hub and never ran a train off the track by employing system engineers.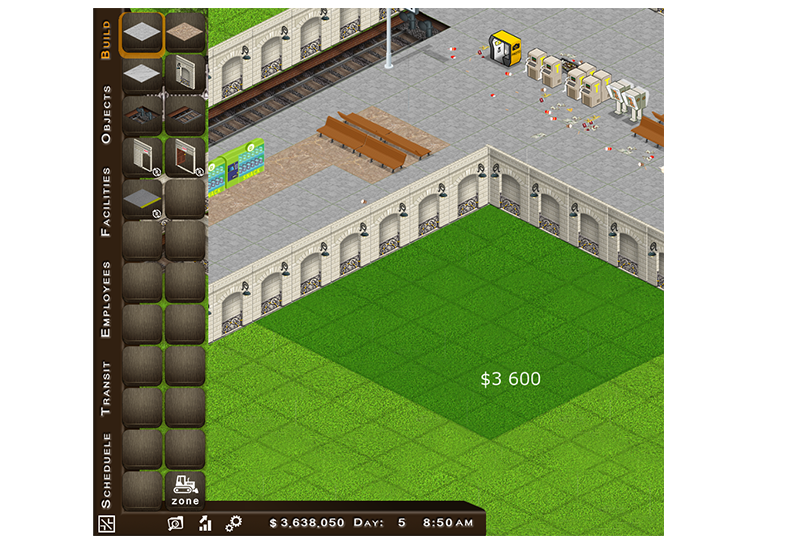 Create, build and
manage your train station
Start zoning your station with your favorite flooring materials, plan walls, connect sessions with corridors and create emergency routes. Place ticketing machines, benches, food facilities or even toilets accordingly that passengers can access them easily.
Hire your staff and manage
salaries and working shifts
Keep your station clean of debris, secure all areas by police officers and never ran a train off the track by employing system engineers. Hire your staff for a more reliable operation. A cleaner station makes passengers happy that increases income.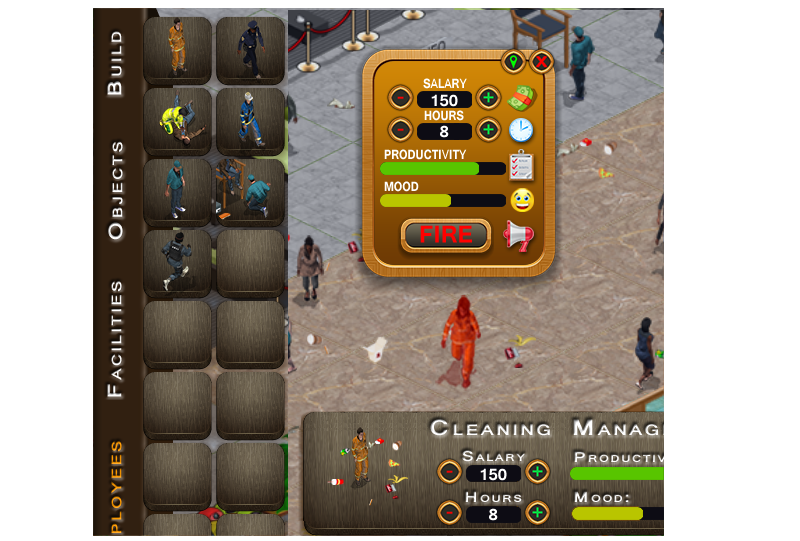 Deliver more tracks and
manage all schedules
As time flies by your terminal hub starts to expand. Set up restaurants, bars and cafés and allow them to grow and bloom into successful businesses. Open up new building wings and connect all areas with corridors so passengers can easily access all spaces.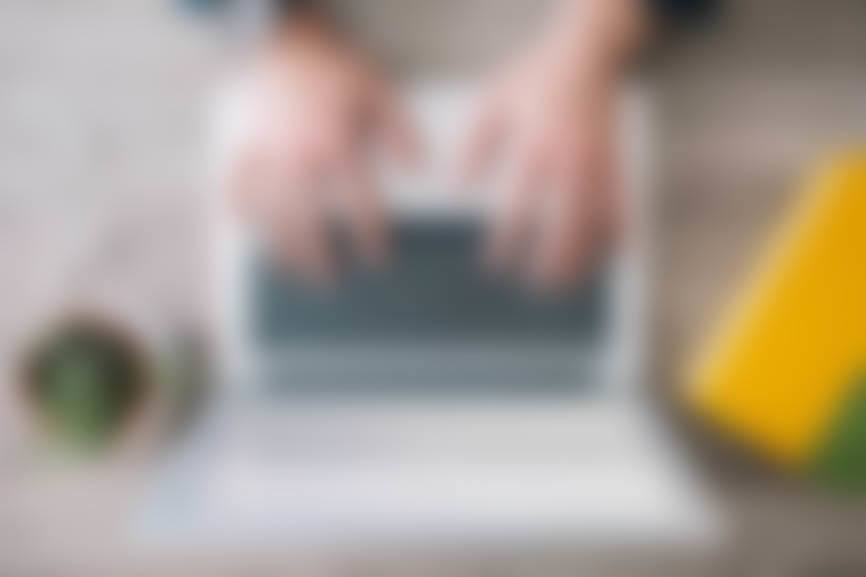 Select from campaign modes to endless gameplay
Train Station Simulator will be shipping with over 25 uniquely designed game modes ready to be played not only for days but weeks and months. The game includes "Campaign", "Ready", "Mission", "Survival" and "Endless" play modes.
Realistic passenger AI

Train Station Simulator has been designed with very complex algorithms to ensure a real-life experience. Each passer has their individual hunger/thirst/bladder/tiredness/mood indicator and gamers can set these statistics to be displayed one by one or for everyone.

Uniquely fitted trains

Train Station Simulator will be shipping with uniquely designed and fitted train types. The basic game includes train types from all over the globe but "Modular Train Packs" will also be available selected by user demand and feedback. Moreover, a custom mode will let players place their own creations into the game.

Awesome community

Train Station Simulator EA is planned to be launched on 14th December 2017 on Steam as a PC game. Player feedback is key for developing a game and the traditional Steam community will open a perfect place for suggestions and new feature request from all of our players.
Recommended System Requirements:

OS: Windows 7 (or higher) (64 bit)

Processor: Intel: Intel Core i7 2.6 GHz | AMD: 3 GHz (or higher)

Memory: 8 GB RAM

Graphics: Any (1.5 GB RAM or higher)

DirectX: Version 9

Storage: 500 MB available space

Additional Notes:
The game currently only supports 16:9 full screen or windowed mode.

Do you like our mission? Come and work with us or for us...
Creative coders
Dedicated developers
Timeliness knowledge
Team players
Unique graphic designers
Multicultural
Indie developers
Various project